Listing Number: FR-509578
Description
This company s is a leading franchise in commercial energy-efficient solutions, making us truly a 'one-stop energy-efficient solution shop'. Having been in the Energy Efficiency industry for over eighteen years the founders have established a solid reputation spanning three continents. We are different because we look at energy creation and energy saving from a holistic point of view, to provide our clients with total solutions.

As one of only a few companies having international training, experience, and accreditation, the team is well educated to deliver the best advice and supply the latest products. Training has come from the A.B.S.A (Association of Building Sustainability Assessors), B.E.R.S. Pro (Building Energy Rating System) software training, H.I.A. Greensmart Accreditation, and local LEED membership and training. This keeps us focused on achieving total energy-efficient solutions to benefit all parties.
Training
This training system is one of the most extensive training programs in the franchising industry and backed by over 18 years of experience in energy efficiency and green solutions.
Your comprehensive training program includes the following:

A 6 Day introductory training program at the brands University located at corporate headquarters in West Palm Beach, FL. Your travel and lodging expenses are included. You will learn all aspects of your business, marketing your products, advertising, scheduling and workflow, bookkeeping, pricing orders, and providing great customer service.
Additional 1 week of training in your store with one of our experienced operations advisors. They are there with you side by side with you during the store setup as well as to implement your marketing plan and grand opening.
Listing Details
Cash Investment:

$40,000

Industry:

Environmental Rltd
All prices shown reflected in USD. Please contact your broker for local investment amounts.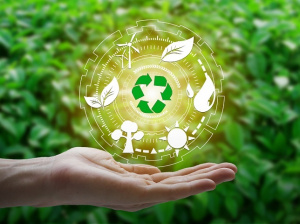 Business Listed By: