Listing Number: FR-215678
Description
Sub sandwiches are a classic American favorite, and their popularity is undisputed. Sandwiches are a staple of the quick-service restaurant industry, and this sandwich shop franchise stands out from the competition! This quick-service model is increasing in popularity as a dominant player in franchising. Our dedication to stand out with high-quality ingredients and clean, comfortable restaurants have made us a favorite in the communities we serve.

Finding your ideal location is easy with our team! A no-brainer, what town couldn't use a tasty new sub shop franchise? With the help of our team, you will have no trouble identifying your target market and getting a strong start.

We want to help you grow, so this type of support does not limit itself to finding your ideal location. You will not be growing an independent, unproven business model. Our ongoing marketing support will help promote your restaurant to bring in as much traffic as possible. Our support and training methods have been perfected from years of starting new sub franchise locations just like yours.
Training
Two weeks at head office, one week at existing restaurant, two weeks at their location
Listing Details
Cash Investment:

$300,000-$500,000

Industry:

Restaurants
All prices shown reflected in USD. Please contact your broker for local investment amounts.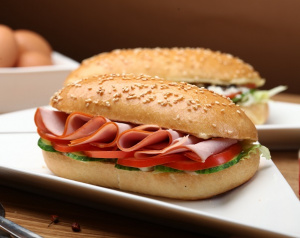 Business Listed By: