Listing Number: FR-856421
Description
As companies compete more and more for consumers' attention, brand recognition and local advertising has become vitally important to businesses. Further, this need for customized messaging has catapulted the sign industry into more than a $49 billion market.

We have been successfully helping entrepreneurs launch full-service sign centers for 30 years and are now approaching 900 stores in more than 61 countries. Our vast experience and expertise delivers to you the training, consulting, equipment, and support necessary to run your successful store. The franchise fee for this business is $49,500 and the total investment ranges between $168,000 and $172,000, with financing available.
Training
Your comprehensive training program includes the following:
- a 2-week introductory training program at the brands University located at corporate headquarters in West palm Beach, FL. Your travel and lodging expenses are included. You will learn all aspects of your sign business, marketing your products, advertising, scheduling and workflow, bookkeeping, pricing orders, and providing great customer service. You will also learn the practice of making signs, product knowledge, hiring and training your staff.
- A 1-week on the job (OTJ) training session at an established store to apply your classroom training and gain hands on experience.
- Additional 2 weeks of training in your store with one of our experienced operations advisors. They are there with you side by side with you during the store setup as well as to implement your marketing plan and grand opening.
Listing Details
Cash Investment:

$180,000-$190,000

Industry:

Signs
All prices shown reflected in USD. Please contact your broker for local investment amounts.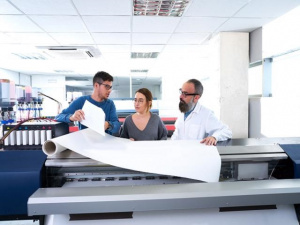 Business Listed By: