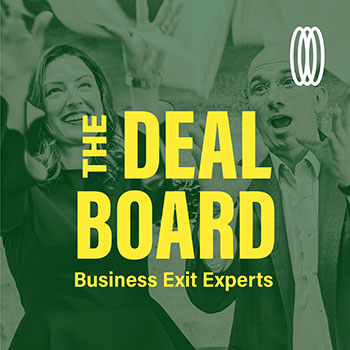 Episode 17
Buying a Business
"Getting Ready for Competing in the Marketplace"
Description:
Andrew and Jessica will lay out all the details about buying a business. The process of acquiring a business can bring a lot of frustration since the market is currently dominated by sellers. The advice from the experts in this episode will help set you apart as a buyer competing for deals in the marketplace and, even if you already own a company, will assist you in making your business grow through acquisition. Listen to this episode and find what it takes to buy a business and to hire a broker to work on your side of the deal to find the perfect fit for you. Listing of the week: Chris Cantwell (Denver). Restaurant Bar, the real estate can be sold too, $1,300,000 in revenue in 2018, STE cash flow $300,000. Asked price $799,000 for the business. Call Chris 303-408-3882 or email at chris@tworlddenver.com
Key takeaways:
[5:16] Carey Davis (New York City), when a buyer finds a broker: buy-side agreement.
[9:15] In a buy-side agreement the buyer pays the commission.
[9:44] Deal of the week: Anthony Geronimo (Florida). Dry cleaner. Buyer with experience in hospitality. Price: $1,150,000. 31 days from offer to closing.
[14:05] Sunil Shenoy (mergers and acquisitions division); the importance of the buy-side for companies buying companies.
[16:50] Opportunity in the low middle market.
[17:30] Companies growing by buying other companies.
[21:36] Listing of the week: Chris Cantwell (Denver) Restaurant bar. Price: $799,000. $1.3 million in revenue. STE $300,000.
[23:00] Barry Sloane (Newtek) — specialist in small business services.
[24:11] Stability of cash flow and prospective growth of cash flow.
[25:58] Newtek as a solutions provider.
[29:45] Understanding small business owners.
[31:05] Advice from Transworld Business Advisors.

Show Notes:
Mentioned in this episode:
Tweetables:
Have Questions?
Use the form below to submit your question.