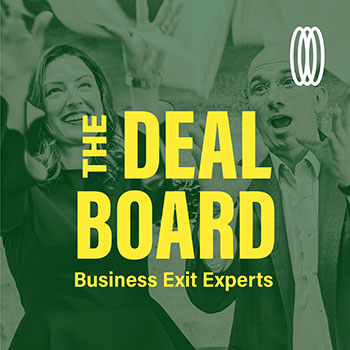 Episode 14
Christmas Special: The Economics of The Holidays
"Christmas Time = Seasonal Business Boost"
Description:
Andy and Jessica wish you Merry Christmas! And what better time than this to talk about business! Some of the businesses experience their biggest boost and revenue these last two months of the year. Did you know that this year it is expected for consumers to spend over a trillion dollars in these holidays? Listen to this episode and find two amazing business opportunities as well as knowledge about the aspects to have under consideration when selling or acquiring a business that makes its major revenue during the holiday season. Listings of the week: 1. John Woodhull (Denver) Pajama Business, toddler to infant age group. Business started in 2005, eco-friendly clothing line. Mostly online. Great opportunity for Amazon retailer. Price: $190,000. Annual sells: $200,000. Gross margins in 2017 $65,000 and $67,000 in 2018. Boost during the holidays but sustainable business all year around. Call: 720 526 0540 or email john@transworlddenver.com. 2. Simon Polzer (West Palm Beach) Artificial Skating Rinks System. Interested in selling assets below their value. Price:$59,000 ($75,000 worth of assets). Nets $21,000 per year. Seller works five hrs. a week. Call 561 508 1160 or email spolzer@tworld.com.
Key takeaways:
[5:12] Hoffman's Chocolates, Randall Vitale.
[7:20] Four days of Winter Wonderland.
[8:04] How does Hoffman's Chocolates gear up for the holidays?
[10:55] Partnership, community, and events.
[12:33] Favorite products.
[14:25] Deal of the week: Michael Shea, holiday lighting Christmas decorating business sold, $45,000, in one month they will have $75,000 in revenue in one month. Sold to a foreign family that doubled the business!
[17:00] Small toys business opportunity.
[21:18] 2019 projections for small business
[23:25] Listing of the week: John Woodhull (Denver) Pajama Business. Price:$190,000. Profit: $67,000.
[27:36] Deal of the week: Jenn Fox (Boston) deal closed last holidays. Massage franchise. Gift cards effective structure to pass to new owners.
[30:54] Structure redemption of gift cards between seller and new owner.
[34:11] Listing of the week: Simon Polzer (West Palm Beach). Artificial Skating Rinks System. Asset selling. Price: $59,000.

Show Notes:
Mentioned in this episode:
Tweetables:
Have Questions?
Use the form below to submit your question.