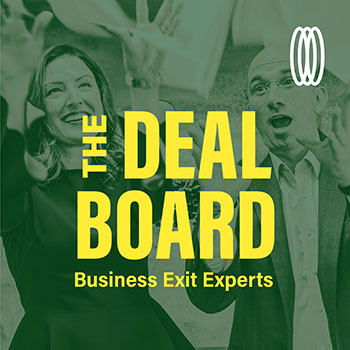 Episode 1
Selling or Buying a Business with Andrew Cagnetta
"Doing Good Deals for Good People"
Description:
Andrew and Jessica welcome you to the The Deal Board podcast, a place to learn the best way to sell a business or grow by acquiring a new one. The goal is to help you understand the process, through talking with outstanding entrepreneurs who have learned from their own business endeavors so your path could be easier. Welcome aboard!
Key takeaways:
[3:24] Good deals for good people.
[3:42] How did Jessica end up in this business?
[6:35] The story behind Andrew Cagnetta's career in business.
[11:18] Eric Straus, a serial entrepreneur who started in the radio business.
Show Notes:
Mentioned in this episode:
Tweetables:
"Different cultures run business differently." #thedealboard #business #culturaldiversity
Have Questions?
Use the form below to submit your question.