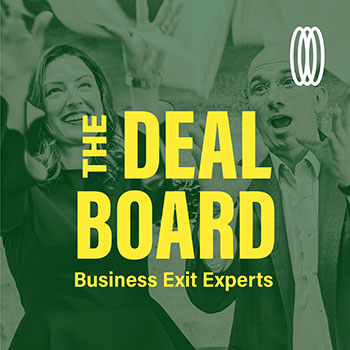 Episode 5
Recasting Financials with Andrew Cagnetta and Jessica Fialkovich
"Consistency and Transparency Between Buyers and Sellers"
Description:
Andrew and Jessica are talking about small business, the ones that are earning less than a million dollars, that want to get ready for a fair sale. Recasting is the way of looking at the financials in order to show all the available moneys for a working operator. Not always an easy job, since businesses' values are changing all the time but Jessica and Andrew are highlighting all the essential tools for a seller to have, keeping consistency and transparency as a priority. Listing of the Week: Tom Milana, South Florida broker, offers a well established AC company in Fort Lauderdale area, 10 years of operations, $250,000 in owners benefit. Price: $750,000. SBA program approved, only would need 10% down payment. Great opportunity!
Key takeaways:
Key Takeaways:
[1:38] What is recasting?
[2:41] Checking seller's discretionary earnings.
[3:38] The goal of recasting is to show earnings and compare them with other business.
[4:16] Start with net profit and then add expenses, depreciation, and amortization.
[4:43] What happen when there is more than one owner for the business?
[6:48] Recasting items that are more typical in a business.
[8:05] Documentation is the key! Buyers and the bank will ask for them.
[9:14] Secondary items that could be added too.
[10:55] How to deal with donations?
[11:30] Deal of the week: Nate Ernest Jones, broker, presents a profitable and lifestyle business sale. Scuba Diving Business in Florida, the buyer? An employee of the business.
[16:42] Non-recurring or one-time big expense.
[18:44] Documentation on the seller's part when preparing to sell one or two years in advance.
[21:33] Avoid the "seed of inconsistency" by being very conservative in the recast.
[22:04] Listing of the week
[23:49] What about cash that is not reported?

Show Notes:
Mentioned in this episode:
Tweetables:
Have Questions?
Use the form below to submit your question.