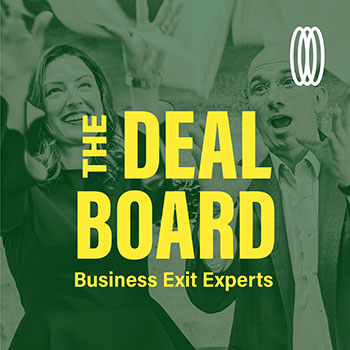 Episode 9
Thanksgiving Show with Andy Cagnetta and Jessica Fialkovich
"Understanding Business Seasonality"
Description:
Andy and Jessica present the reality of a lot of businesses that find Thanksgiving their most profitable part of the year; some business acquire many customers and owners find a great opportunity to capitalize from this income. If you are looking to sell or purchase a business there is a need to understand the seasonality of the business — timing the acquisition is crucial. Listen to this episode to learn more about how to take advantage of the holiday season to increase the value of a business. Listing of the week: Tom Milana. Listing a Wholesale Bakery in South Florida, doing $5 million a year in revenue, net $424,000. 15% down payment. Price: $1.5 million. 50 employees and tons of assets.
Key takeaways:
Key takeaways:
[3:33] Seasonality of businesses.
[8:03] Aaron Fox (North Boston) Selling a Gym Membership.
[9:17] Running sales on Black Friday before New Year's resolution.
[11:06] 62% of new members coming from a Black Friday Promotion.
[12:08] Contact Aaron afox@tworld.com
[12:40] Deal of the week: Albert Fialkovich (Denver) Liquor Store Sold. $12 million revenue in business for more than 10 years.
[15:30] Darrow Graham, Breakfast and lunch restaurant, during the holiday season has a significant increase in the volume of sales. Listed at $1.3 million. $2 million in revenue. Solid employee based and customers. Contact dgraham@tworld.com or call 214-729-2033.
[19:42] Listing of the week. Tom Milana (Florida). Wholesale bakery in South Florida.
[22:03] Alex Dvorak (Denver) Wine and Art Studio, 2 locations, $300,000 for both. Established and profitable November sales strategy. Revenue $700,000, STD $130,000. Call 720-526-0528 or mail alex@tworlddenver.com.

Show Notes:
Mentioned in this episode:
Tweetables:
Have Questions?
Use the form below to submit your question.