Listing Number: 92837-515238
Description
Business Summary:

This Wellness Clinic offers all-natural, healthy, safe, and healing to each member of your family. The business has 3 locations in Buckhead, Atlanta and the newest addition in Cumming. They are the first clinic licensed in performing acupuncture in Forsyth County. The new office will double the revenue of the former practice that was acquired in 2019.

This Wellness Center is an acupuncture clinic that treats men and women. The practice uses acupuncture, herbology, and acupressure to treat infertility, weight loss, pain management, mental health, digestion issues, sleep issues, hormonal imbalances, and other health issues. The clinic also has chiropractic services that it provides with no additional charge to an appointment.

They specialize in pain & stress management, hormone optimization, Fertility & pregnancy care, PTSD emotional trauma & anxiety, digestion and sleep function improvement, and weight, true cellular detox and anti-aging facial rejuvenation from inside out.

Financials:
Total Sales: $1,065,000
Discretionary Earnings: $544,000

Sales Price:
Business: $950,000
Building in Forsyth: $252,000

Down Payment: $475,000
Location: Atlanta, Buckhead & Forsyth County
Inventory:
FF&E: 180,000
Employees: (2) Full Time; (2) Part Time; Owner: (4) Contract Doctors
Year Established: 2003
Category: Healthcare

Facilities:
There are 3 locations for the Wellness Center.
Buckhead
Facility Size: 2700 square feet
Lease: end Jan. 2021
Rent: $5,971.48 per month

Atlanta:
Facility Size: 1800 square feet
Lease: end Dec. 2020
Rent: $2352 per month

Cumming:
Facility Size: 2500 square feet
Lease: Buying the building
Purchase: optional $252,000
Rent: $2300 per month

The offices are located in commercial parks with easy access to parking.

Competition:

With the growth of alternative healthcare rather than invasive surgeries, competition has not been a problem. If anything increased competition brings greater awareness to idea of seeking treatment with acupuncture, herbology and acupressure. This Wellness Center is the only clinic in Forsyth County that practices acupuncture.


Growth & Expansion:

The current owner/operator graduated from medical school in China and has been a licensed acupuncturist in the US for the past 20 years. She loves her patients and wants to stay with the clinic and simply grow the business. She is a published author and has been a guest speaker at several schools.

Adding treatment rooms will help grow the number of patients that the clinic can see every day. Improve the awareness of these treatments through marketing:
• Social media.
• Develop testimonial videos.
• Develop Education Days at the clinics.

Financing:
The owner is willing to finance 50% of the selling price over 3 to 5 years with an interest rate to be determined.

Support & Training:
The current owner wants to stay with the business, so any training can be conducted on as needed basis.

Reason for Selling:

The current owner would rather spend time with her patients and grow the business. She would rather not have to deal with the functions of ownership. She wants to spend more time in pursuing more education in her field.

This a great opportunity for an investor that can bring someone in to handle the day-to-day operation itself.


Listing Details
Price:

$950,000

Down Payment:

$475,000

Sellers Discretionary Earnings:

$545,751

Total Sales:

$1,065,000

Location:

Forsyth County, Georgia



Inventory:

$20,000

FF&E:

$180,000

Employees:

4

Year Established:

2003

Reason for Selling:

Owner just wants to grow the customer base.

Category:

Medical Related Biz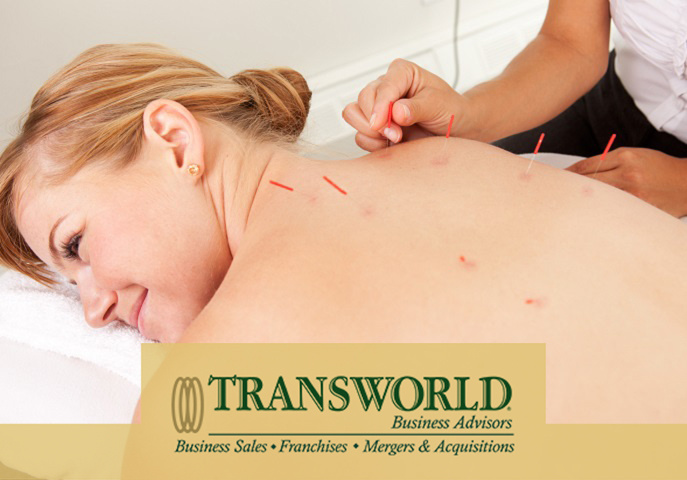 Business Listed By: