Listing Number: FR-438067
Description
This Business Brokerage is essentially three complementary businesses rolled into one: business brokerage, franchise consulting, and franchise development. The brokerage side successfully puts buyers and sellers of businesses together; the franchise consulting side gives entrepreneurs access to more than 300 pre-screened franchise, and the franchise development service assists people in growing their businesses through franchising. This company has 40 years of business brokerage and franchise experience and has assisted thousands of people in the purchase and sale of businesses. Full training and support, no experience necessary.

Our franchise has been ranked #1 in the industry by the prestigious Entrepreneur Magazine's Franchise 500 year after year. There has never been a better time to learn more about joining our growing network of franchisees.
Training
You receive the training and support that incorporate proven techniques so that you can achieve success fast. You have access to a network of business owners who have been through the exact same experience. Networking and support from other owners is a priceless resource in business ownership.

As a franchisee, you will enter our comprehensive 2-week initial training program. The first week is at our world headquarters located in West Palm Beach, Florida. Your airfare, hotel accommodations and lunch every school day are included.

We assume two things of each of our students coming to training:

1. You don't have any experience in our industries.
2. You have never operated your own business before.

Your instructors have unmatched industry experience, and will share their extensive knowledge to help you hone your talents to master the business sales process.
Listing Details
Cash Investment:

$60,000

Industry:

Real Estate Related
All prices shown reflected in USD. Please contact your broker for local investment amounts.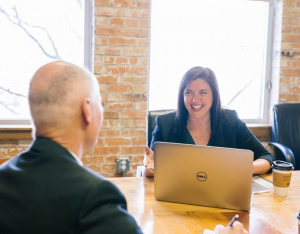 Business Listed By: