Listing Number: 75951-524192
Description
This is a nationally recognized full-service environmental consulting firm specializing in property assessments for the telecommunications, commercial real estate, infrastructure, and alternative energy markets. focusing on the telecommunication, commercial real estate, infrastructure, traditional energy markets, and alternative energy spaces. For over a period of 22 years, this firm has assisted its clients via consulting, initiating compliance checks and performing due diligence. Strategically positioned to service the entire USA, this firm's primary objective is to provide practical assessments and reports that protect its clients from environmental liability.

As stated above, this firm is currently in its 22nd year of business and has enjoyed solid growth since its formation. In 2007, it was recognized by INC. 5000 as one of the fastest growing private companies in the country. It performed property assessment services for a wide range of clientele and a varied set of property types in all 50 states and Puerto Rico.

More specifically, this firm offers innovative environmental, NEPA and cultural resources services such as UST compliance and management, NEPA compliance, Tribal consultation and much more. In a nutshell, it not only brings innovative consulting services to the table, but also delivers practical assessments and reports while keeping cost low for its clients. In doing so, this firm continues to demonstrate strong revenue growth and captures market share within a growing industry with a 15% average EBITDA margin for the duration of 2015 thru 2017. In addition, for 2017 it generated $10.13M in revenue and $1.4M in EBITDA.

Specific Services Provided:
* Environmental Study and Assessment
* NEPA Compliance
* Cultural Resources and Tribal Consultation
* FAA Obstruction Evaluation
* Site Selection
* ASR
* AM Interference Study

MarketsAndMarkets.com -> Research Projections for Forecast Period 2018 thru 2022:
* Environmental Testing Market Projected to be Worth 12.75 Billion USD by 2022.
** Water Testing -> The market for water testing is projected to be fast-growing, by type, during the forecast period as it has become an important area due to the disposal of industrial effluents into water bodies and rise in concerns about water degradation, thereby prompting government regulations to tackle this issue. Also, water contamination is linked to the spread of diseases such as cholera, diarrhea, dysentery, hepatitis A, typhoid, and polio due to which significant emphasis is being laid on water testing.
** Rapid Technology -> Is projected to be a fast-growing segment during the forecast period as well due to its low turnaround time, higher accuracy, sensitivity, and ability to test a wide range of contaminants in comparison to conventional technology. Also, the availability of rapid testing methods such as PCR, ELISA, spectrometry, and chromatography has reduced the overall cost of determination. Every year, heavy investments are made in laboratory testing, environment protection & treatment, equipment, conveyances, leading-edge technology, and research & development.
** Asia Pacific Region -> Is projected to be a fast-growing market during the forecast period as it is being driven by infrastructure developments such as construction and energy-related projects, growing awareness regarding environmental pollution, and sustainable transformation of environmental policies. The death toll due to the unhealthy environment is high in developing Asian countries such as India and China, compared to developed countries, due to which the governments in these countries understand the importance of environmental protection and preservation, and have passed various regulations, which require the services of environmental testing companies, thereby, boosting the high growth of the environmental testing market in the region.

Key Value-Adding Growth Factors for Firm:
1). Diverse Client Mix with ability to upsell and cross-sell.
2). Ability to perform consulting/compliance work all across the USA.
3). Stable management team that has a combined 68+ years of industry experience.
4). Immense Growth rates in 2015 thru 2017 and continuing in 2018 with a revenue forecast of $11M.
5). The revenues generated from providing Phase 1 and NEPA services will continue to improve the firm's financials.
6). Additional revenues will be secured due to recently enacted regulation which will serve to boost the growth of 5G Networks, resulting in even more contractual work for the firm in the near future.

Note -> Per the significant ramp-up in revenue and EBITDA that occurred during fiscal year 2017, it was primarily due to the fact that this firm secured a very large customer service contract that started up that year, and this open-ended service contract is scheduled to continue over the next several years.

Key Areas of Concern for Firm:
1). Starting in 2019 the firm will no longer be able to generate major revenues via Tribal Fees due to a recent regulatory change brought about by the FCC, resulting in a projected revenue drop down to approximately $2.5M for 2019.
2). All of the firm's contractual agreements are master contracts with no fixed duration and no fixed monetary values. As a result, the firm only gets paid for any work that gets assigned by clients and performed per the terms of the open-ended contractual agreements.

Key Areas Summation:
The firm's revenue will drop down to approximately $2.5M beginning in 2019 due to a recent regulatory change brought in by FCC. Its major revenue was made from tribal fees which will not exist going forward. However, the revenue that it will generate from providing Phase 1 and NEPA services will improve its top line. Followers foresee an opportunity in the business because the regulation was brought in to boost the growth of 5G Networks, which means more work for the company in the future. Also, please keep in mind that all of the contracts that the company has in its portfolio are master contracts with no fixed duration and no fixed monetary values -> the company gets paid only if/when it is assigned work by its clients.

Proposed Deal Structure Scenarios:
The firm's owner is now wanting to sell this business for $2M down, while also receiving a 20% share of annual EBITDA over a 2 year period following the sale. The owner also wants to sign a 2 year employment agreement with the buyer in order to remain on board during this period in order to ensure a smooth transition. In addition, the owner is also open to the idea of selling a 51% (or more) portion of the equity to a "strategic partner" in lieu of a "full buyout" using a different deal structure.

NOTICE:
* Gross Revenue and Cash Flow numbers shown are for fiscal year 2017 only.
* All information, data, financials, valuations, appraisals, real estate values/leases, etc. must be verified by both the seller's and buyer's own CPAs, attorneys, & other independent professional advisors.
* Potential buyers should always verify all information with the seller and their own independent professional advisors before putting any money at risk.
* Non-Disclosure Agreement (NDA) is required as the seller's corporate and financial data is confidential and will only be disclosed to qualified buyers with a signed NDA in place. Please contact us for the required NDA form to sign.

Listing Details
Price:

$2,000,000

Down Payment:

$2,000,000

Sellers Discretionary Earnings:

$1,417,908

Total Sales:

$10,313,473

Location:

Michigan



Inventory:

$0

FF&E:

$256,921

Employees:

17

Year Established:

1996

Reason for Selling:

Owner is willing to sell up to 100% of the firm in order to retire after the post-sale transition period. The firm has a seasoned upper-management team in place to continue running the business successfully upon the sale. In addition, the owner will sign a 2 year employment agreement with the buyer to stay on during this perriod in order to ensure a smooth transition.

Category:

Environmental Rltd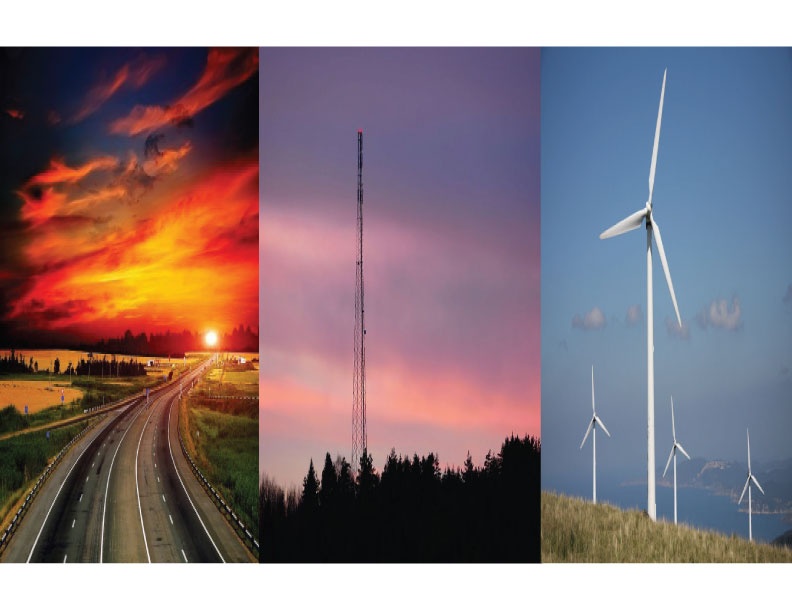 Business Listed By: