By Christopher Sparks | Transworld Business Advisors
The economy has been in a state of uncertainty lately due to global events like the pandemic, political changes, and economic recessions.
As a business owner or entrepreneur, it's essential to keep an eye on the economic conditions that affect your business.
Do you know that the current situation could be the best time to sell your business? In this blog post, we'll discuss why you should consider selling your business now and how to prepare for it.
The economy is unpredictable and volatile
The economy is continuously changing, and with the recent changes due to the pandemic and political changes, it's hard to predict how the economy will perform in the future. Small businesses are struggling to stay afloat, and some have already shut down.
Selling your business now while the economy is in good condition can help you avoid the risks of being unable to sell later.
Why? Because uncertainty breeds opportunity.
Prospective buyers are looking for stability and security, so if you have a solid track record and a strong business model, you could command a higher price than you might expect.
Plus financing options are more accessible than ever before. Don't let the unpredictable economy hold you back – seize the moment and sell your business today.
Business Valuation
If you own a business, knowing its true value is important. Knowing what your business is worth will help you make informed decisions about your company's future and be beneficial if you decide to sell. Your business may be worth more than you know. And if you're considering selling your business, now may be the perfect time to do so.
The market for business sales is strong, with high demand and low supply creating a seller's market. This means you'll likely receive a higher price for your business than you would have in the past.
Additionally, there are many options available for entrepreneurs looking to sell, including mergers and acquisitions, private equity firms, and strategic buyers. By starting the process now, you'll have the time to find the right buyer and negotiate the best deal for your business, ensuring a smooth transition and a profitable sale.
So don't wait - get your business valued, and consider selling while the market is in your favor.
High-interest rates
As the Federal Reserve continues to raise its benchmark interest rate, many people are feeling the effects on their mortgages, personal loans, credit cards, and savings accounts.
However, if you're a business owner, now may be the perfect time to consider selling. If you're looking to sell, many buyers are looking for ways to diversify their investments.
Don't miss out on the opportunity to capitalize on these market conditions – consider selling your business now.
Favorable tax laws
You may want to consider selling your company sooner rather than later. Thanks to recent favorable tax laws, you could potentially save a significant amount of money on taxes if you sell your business before the end of the year.
With the current tax code, the maximum tax rate for long-term capital gains is 20%, but that could rise in the future. By selling your business now, you could lock in these lower tax rates and keep more of your hard-earned profits.
Take advantage of a highly competitive Mergers and Acquisitions (M&A) market
The current mergers and acquisitions (M&A) market is highly competitive, which means that there are plenty of potential buyers out there looking to acquire businesses. This is great news for entrepreneurs who are thinking about selling their businesses for maximum value.
With so many buyers in the game, it's the perfect time to get top dollar for your company. Plus, if you're looking to retire or move on to new ventures, now is the time to make it happen.
By selling your business now, you can reap the rewards of your hard work and move on to the next chapter of your professional life. So, don't wait to take advantage of this highly competitive M&A market. Sell your business now and secure your future.
Take control of your future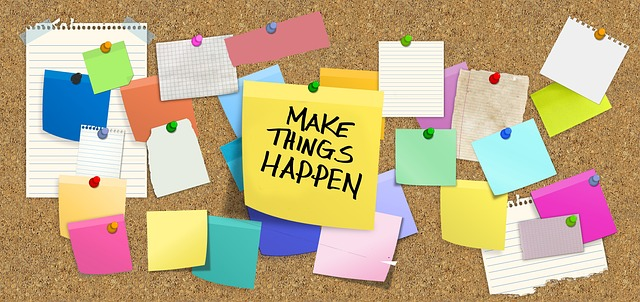 If you're a business owner, you already know that running a company is a rollercoaster of emotions. You experience highs and lows along the way, from the excitement of launching your idea to the challenges of pivoting your business model.
But no matter where you are on that ride, keeping an eye on the future is essential.
Selling your business may be one of the most important decisions you make for your future. By doing so, you can take control of what comes next in your career and boldly face the challenges of your industry.
Imagine having the freedom to pursue your next venture or travel the world without worrying about the daily grind of running a company. When you sell your business, you open yourself up to a world of possibilities, and that puts you in the driver's seat of your future.
Conclusion
Selling a business in an uncertain economy may seem daunting, but it can be done with the right planning and preparation. Knowing the markets and being aware of the changing interest rates, valuation opportunities, and potential tax laws is essential to making a wise decision. Looking at the current M&A market as well is important when selling your business.
With a good strategy and proper advice from experts in the field, you can take charge of your future and navigate the obstacles that come with an unclear economic climate. It's time to explore the advantages of taking advantage of a favorable M&A market by selling now!
Don't wait one more minute - embark on your path today to capitalize on this opportunity.
Ready to sell your business? Don't wait too long to make this important decision - talk to a financial advisor or business broker to learn more about the potential benefits of selling now.